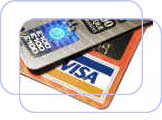 BUSINESS EXPENSE
Subject to you providing valid receipts to us, any business related expense could also be claimed through the Limited Company apart from the following:
A daily allowance of up to £36 a day as follows:
Breakfast of £8.50, only if the contractor leaves his home before 7.30am
Lunch of £9.50, only if the contractor works more than 2.5 miles from home
Evening meal of £18, only if the contractor works after 6.30pm
If the contractor has to stay away from home on business either at a bed & breakfast or with friends, they can claim £106 per day for this.

(Please note: Not all contractors would be eligible to get this allowance automatically every day.)

EXPENSE CLAIM FORM
Please ensure that the original receipts are attached to the expense claim form otherwise payment will not be processed.
You will need Adobe Acrobat Reader to print the form.

Please send the receipts and expense claim forms by post to: